It is officially fall in Kentucky, but today feels like a summer day. I love dishes that straddle my two favorite seasons and today's menu feels a little heartier and satisfying, but still incorporates bright and fresh summer flavors.
Chicken Saltim-Bluegrass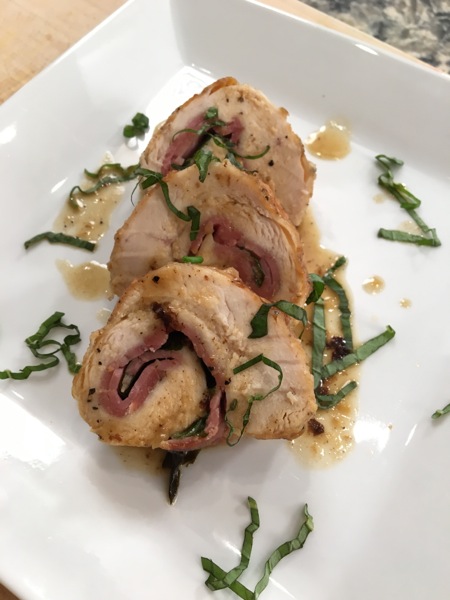 4 thin chicken cutlets
Salt and pepper, to season and to taste
2 thin slices country ham, cut in half
8 large basil leaves
1/2 cup flour
1 tbsp olive oil
1 1/2 tbsp butter, divided
1 cup chicken broth (or 1/2 cup broth and 1/2 cup white wine)
2 tbsp lemon juice
1/2 tbsp butter
Season chicken with salt and pepper. Place a piece of country ham on each cutlet, followed by 2 basil leaves. Roll up from the tapered end and secure with a toothpick. Toss in flour to lightly coat. Heat olive oil and 1 tbsp butter in a large skillet over medium high heat and cook the chicken rolls on all sides until nicely browned, about 2-3 minutes per side. Add chicken broth and lemon juice and cover and simmer until chicken is fully cooked. Season the sauce with salt and pepper and swirl in the reserved 1/2 tbsp of butter to finish.
Basil Mashed Potatoes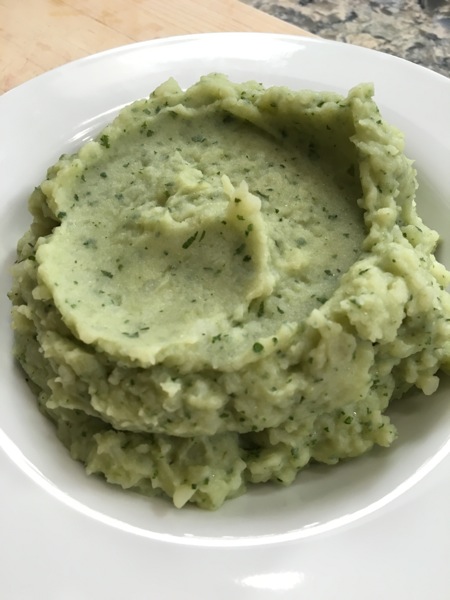 1 1/2 lbs potatoes, peeled and diced
1 cup milk
3 cloves garlic
2 tbsp butter
2 handfuls fresh basil leaves
Salt and pepper
Place the potatoes in a pot of salted water and bring to a boil. Cook until tender. Meanwhile, heat milk over medium heat with the garlic and butter and gently simmer until the garlic is soft. Add the basil and blend with an immersion blender. Mash the potatoes with the basil milk mixture and season well with salt and pepper.
Glazed Carrots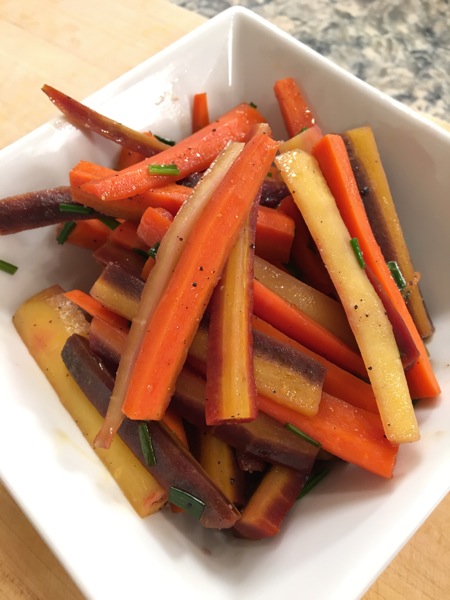 4-6 carrots, peeled and cut into fat matchsticks
1 tsp cider vinegar
1 tsp olive oil
1 tbsp maple syrup (or honey)
1 tbsp chives
Place carrots in a sauté pan and fill with water halfway up the carrots. Bring to a simmer and cook until carrots are tender. Drain liquid, if any is left, and add the cider vinegar, olive oil, and maple syrup and toss to glaze. Continue to cook for another 1-2 minutes. Season with salt and pepper and sprinkle with chives.