Between Derby and Mother's Day episodes, I somehow missed Cinco de Mayo recipes! I love making Mexican inspired recipes because they're usually lighter than your standard Mexican restaurant fare. I love to incorporate fresh veggies as the summer corn, peppers, and tomatoes come in and KY Proud has a surprising number of ingredients that make these meals happen from hot sauces to salsas to super delicious fresh chorizo.
Chorizo and Potato Skillet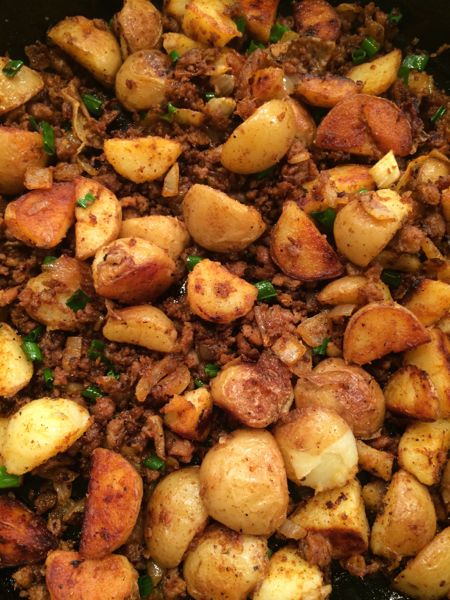 1 1/2 lbs yukon gold potatoes, cut into half inch chunks
1/2 lb bulk chorizo
1/2 onion, diced
1/2 tsp chili powder seasoning
1-2 tsp olive oil, if needed
Salt and pepper, to taste
2 tbsp chopped chives
Hot sauce, for serving
Place the potatoes in a medium pot of cold water and bring to a boil. Cook potatoes until they are tender when pierced with a fork and drain. Meanwhile, heat a cast iron skillet over medium high heat and add the chorizo, crumbling it as it cooks. Add the onion and chili powder seasoning and sauté until onions are translucent, about 2-3 minutes. Transfer the chorizo to a separate plate or bowl and add the potatoes to any remaining grease in the pan, adding additional olive oil if needed. Cook the potatoes until crisp and browned on all sides, turning often. Add the chorizo onion mixture back to the pan, season with salt and pepper, and sprinkle with chives.
Black Beans and Rice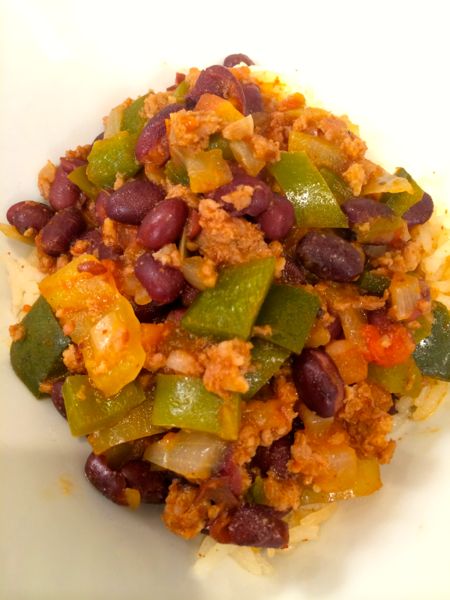 1/2 lb bulk chorizo
1 onion, diced
1 poblano pepper, diced
1 banana pepper, diced
1 Anaheim chile, diced
1 jalapeño, diced
2 cloves garlic, minced
1 can black beans, rinsed and drained
1/2 cup salsa
1 cup water
1 tsp cumin
1 tsp chili powder seasoning
Salt and pepper, to taste
White rice, for serving
Chopped cilantro, for garnish
In a medium saucepan, cook and crumble the chorizo over medium high heat for 2-3 minutes. Add the onion, all the diced peppers, and the garlic and sauté for 3-4 minutes. Add the black beans, salsa, water, cumin, and chili powder seasoning. Bring to a simmer and cook for 15-20 minutes, mashing the beans with the back of a spoon if desired. Season with salt and pepper and serve over white rice, garnished with cilantro.
Salsa Simmered Chicken
 2 chicken breasts
1/2 onion, thinly sliced
1 jalapeno, seeded and sliced
1/2 tsp smoked paprika (we used Bourbon Barrel Foods smoked paprika)
2 cups salsa (we used True Kentucky Blueberry & Peach Salsa)
Salt and pepper, to taste
In a small saucepan, combine the chicken breasts, onion, jalapeño, and smoked paprika. Pour the salsa on top and simmer until chicken is cooked and tender, about 25-30 minutes. Transfer the chicken breasts to a plate and once cool enough to handle, shred the meat back into the salsa mixture. Season with salt and pepper and use for salads, burritos, tacos, enchiladas, etc.
Quick Mango Salsa
1 champagne mango, peeled and diced
1/2 cup grape tomatoes, halved
2 tbsp chopped chives
1 tbsp fresh lime juice
Salt and pepper, to taste
In a small bowl, toss together the mango, grape tomatoes, chives and lime juice. Season with salt and pepper and serve over fish or chicken.