A belated Merry Christmas and early Happy New Year, everyone! The New Year's good luck meal is one I try not to miss, mainly because I'm superstitious, but also because I love any excuse to eat pork, beans, and greens. The New Year's meal is all about prosperity, good luck, and moving forward and all these dishes will help guarantee good things in 2017. It's an easy, hearty, and delicious meal, so what do you have to lose?
Bacon & Black Eyed Peas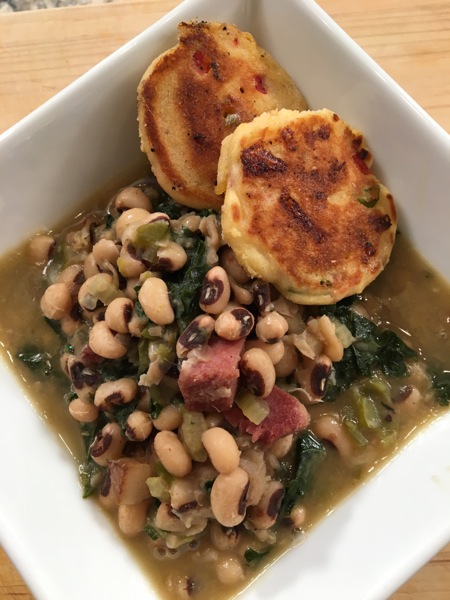 1 lb bacon ends, cut into 1/2 inch cubes
1 onion, diced
2 ribs celery, diced
1 green bell pepper, diced
3 cloves garlic, sliced
1 lb black eyed peas, soaked over  night
6 cups chicken broth
2 bay leaves
1 teaspoon dried thyme
4-6 stems kale, shredded
Green onions, for serving
In a large pot over medium high heat, lightly brown the bacon ends to render some fat. Add the onion, celery, bell pepper, and garlic and cook for 3-4 minutes. Then add the soaked black eyed peas, broth, bay leaves, and thyme. Bring to a simmer and cook until the black eyed peas are tender, about 35-45 minutes. Add the kale and simmer for another 5 minutes. Season with salt and pepper.
Roasted Cabbage Wedges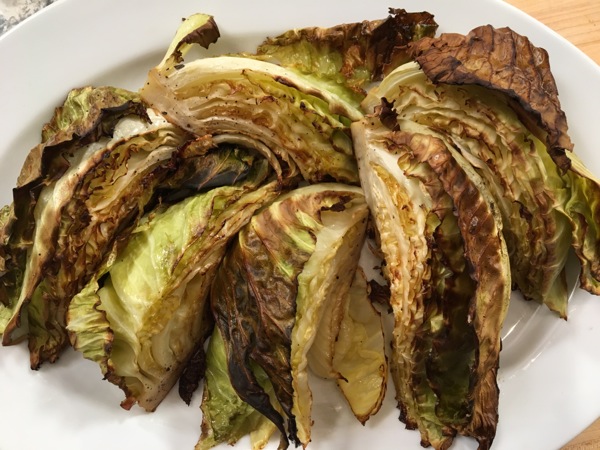 1 head cabbage, cut into wedges
Olive oil
Salt and pepper
Bacon Jam, optional, for serving
Preheat oven to 425 degrees. Lay the cabbage wedges on a baking sheet and drizzle with olive oil and sprinkle with salt and pepper. Roast until tender and nicely caramelized, about 20-25 minutes. Serve with bacon jam, if desired.
Gold Coin Cheddar Corncakes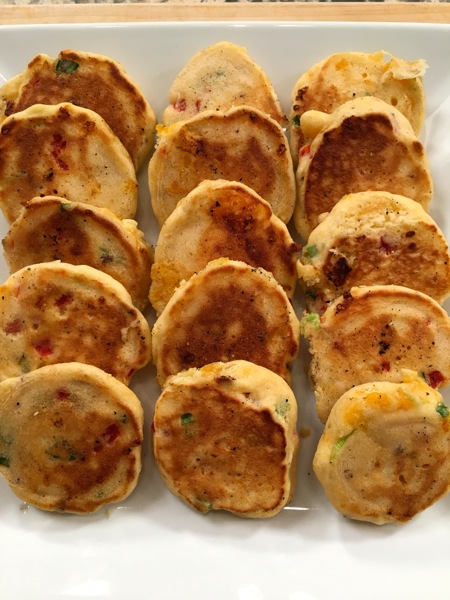 3/4 cup yellow cornmeal
3/4 cup flour
3/4 tsp salt
2 tsp baking powder
3/4 cup milk
1 egg
2 tbsp butter, melted
2 tbsp honey (we used habanero honey)
1/4 cup diced roasted red pepper
1/4 cup green onions
1 cup grated cheddar cheese
In a small bowl, mix the cornmeal, flour, salt and baking powder. In a bowl or small measuring cup, whisk the milk and egg. Add the liquid ingredients to the dry ingredients and gently combine. Stir in the melted butter, honey, red pepper, green onions, and cheese. On a greased cast iron skillet or griddle, drop tablespoonfuls of dough and cook until lightly browned on both sides.