When I first started cooking on national television, the idea of a wardrobe allowance absolutely thrilled me to no end.  We started filming the first episode of "From the Kitchens Of…" three days after Michael and I got married, so I had the good fortune of having my best friend Colleen in town from CA with me in Lexington.  The Monday after the wedding, I dragged her to LOFT, where I proceeded to try on outfit after outfit and then buy almost every single piece in the store, in an attempt to create some sort of signature style while pleasing the camera with the usual bevy of solid, TV-friendly colors and items that both flatter and function in a kitchen setting.
It is easier said than done.  No stripes!  No bold prints!  No logos!  Not too much skin!  Flowy tops = giant midsections!  No black or white!  My brilliant executive producer, Craig, has a keen eye for detail and impeccable style for creating beautiful television that translates over to his taste in women's clothing.  Needless to say, many of those items from that giant, frenzied, not-well-thought-out shopping haul went unworn, tags still attached to this day.
Over the next two years, I would get smarter about shopping and stretching that wardrobe allowance to my advantage, but I still get a wee nervous when Craig comes in on the morning of a shoot to examine my hanging garment bag full of tops that I have agonized over for days.  We try things on, check them on camera, swap out jewelry, tuck and untuck shirts, and generally nitpick until it's time to start cooking.  We work with a mostly male crew and soliciting wardrobe advice from them has been a rather comical pursuit.  Imagine already feeling a wee self-conscious about yourself and then parading around in a studio filled with at least a dozen gentlemen checking out your hair, makeup, and wardrobe selection.  It's worse than dressing for the first day of high school.
In hosting The KY Proud Kitchen, where our crew is a lean party of 4, my chief concerns are food, food, and food.  And dirty dishes and timing and providing information and not burning our lunch.  Wardrobe is on the back burner and I'm usually scrambling to iron something 5 minutes before I leave for the set.  But things have recently changed, thanks to a brilliant partnership that I could not be more excited about.
A few weeks ago, I swung by Lexington's most charming and chic boutique, Monkee's of Lexington, where my goals of looking halfway decent on TV and simultaneously highlighting a local KY business were met.  I am over the moon about working with owner Sarah Woodworth, a style and business-savvy Lexington native who has created a women's clothing store that is bright, fresh, friendly, inspiring, indulgent, and luxurious.  I hope to bring her new customers and I always love to bring light to small KY businesses, especially those run by women I aspire to be more like.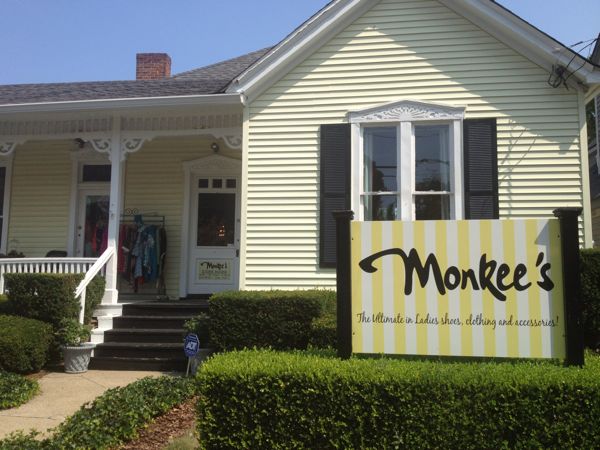 Monkee's of Lexington is located on the charming Clay Avenue in an old house, which is the perfect set-up for browsing through room after delightful room of pretty, pretty things.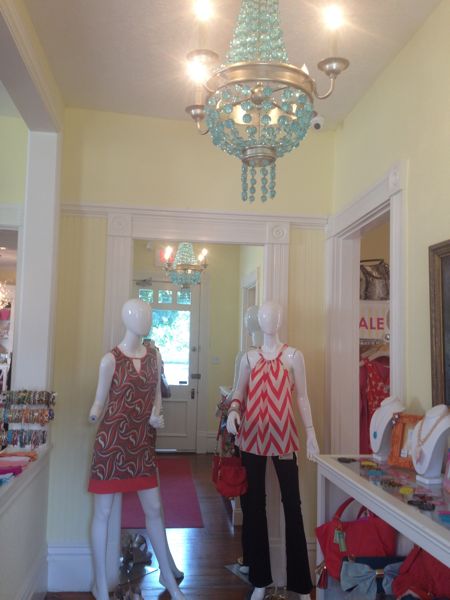 I always love seeing what the ladies up front are wearing.  And is that a sale sign I spy?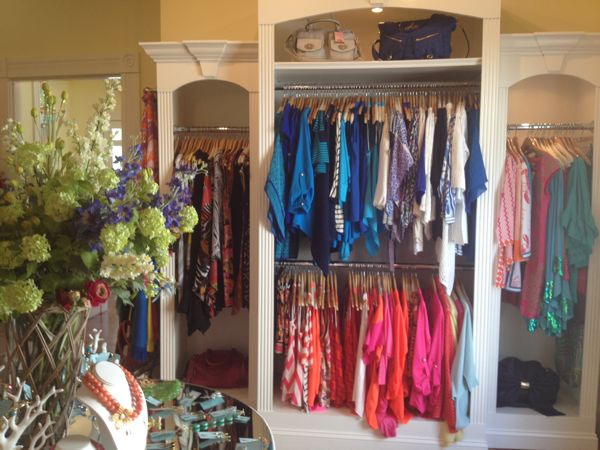 Color, color, color.  And solids!  It's a TV girl's dream.  There are always tons of gorgeous choices in UK blue, which, let's face it, is Lexington's most popular hue.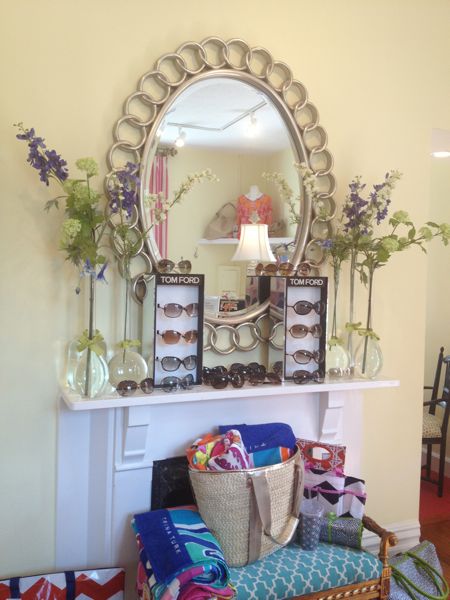 I want to steal this bench.  I also want a giant drawer full of sunglass choices like Nicole Richie's.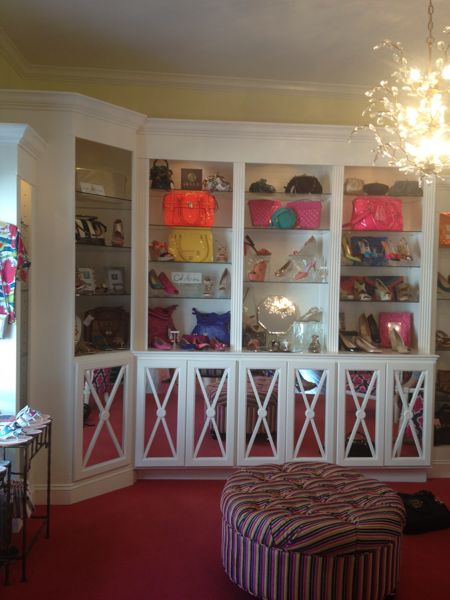 Is there a prettier spot in Lexington to shop for shoes?  I didn't think so.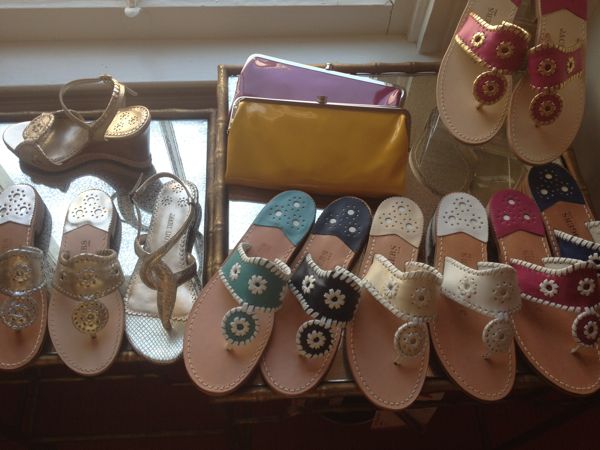 The famous Jack Rogers.  And yes, they are as comfortable as everyone says.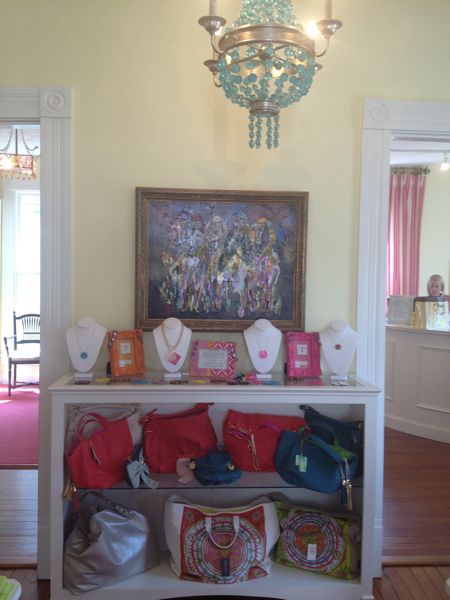 Can you spy Sarah back there?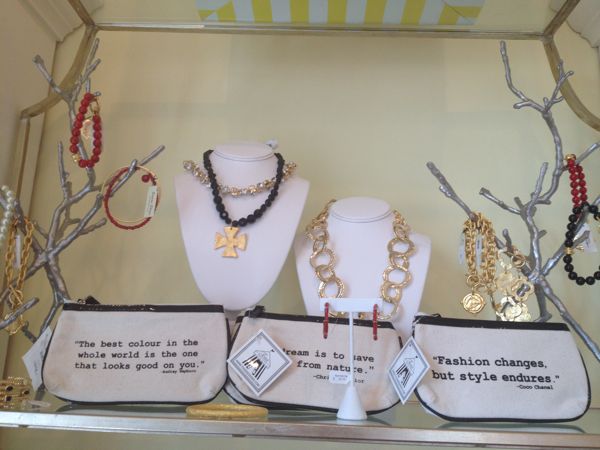 Tons of gift options, from jewelry to…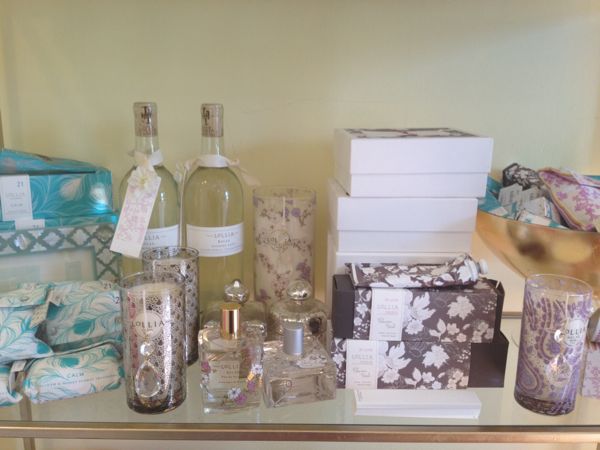 …lovely Lollia candles, soaps, parfums, bubble baths, and other exquisite things to make you smell good.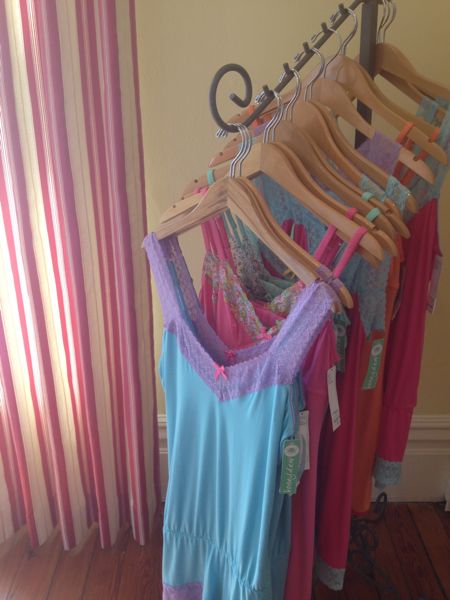 I'm obsessed with the Honeydew rack.  There is nothing softer.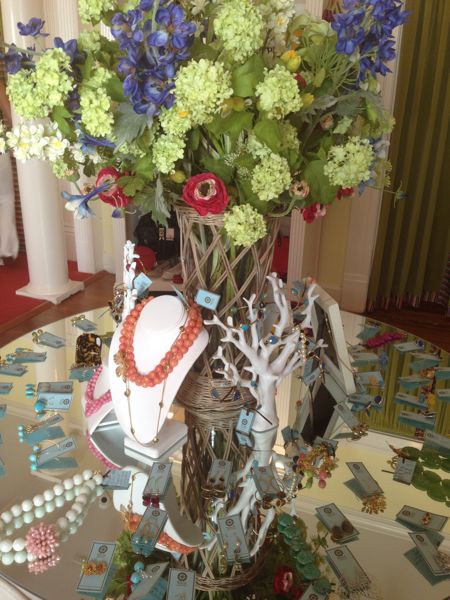 And accessories!  Oh, the accessories.
As you can see, it is a girl's absolute dream.  From Trina Turk tops to Tory Burch glasses to Kate Spade shoes and vintage Chanel, everything sets my heart aflutter.  Don't even get me started on dresses.  Every week, I'll be cooking in a new piece from Monkee's and I'll post it, along with the usual food pics and recipes, right here.  So, stop in and browse, like them on Facebook for special deals and updates, or call in an order at 859-253-0427.  I am a stickler for customer service (being a Nordies salesgirl trained me well) and theirs is the sweetest in town.  The items that Monkee's carries are downright covetable and I just relish in quality acquisitions that I know I will wear and treasure for years to come.
I look forward to every one of my visits to Monkee's.  And now that I'm bribing Sarah and the salesgirls with freshly baked cookies, chocolate-covered strawberries, and the like, I hope they do too.