Summer has made it incredibly easy for me to come up with my LEX18 recipes…all I have to do is look to the garden for inspiration!  Our tomatoes and basil are thriving and I've so enjoyed coming up with ways to eat them.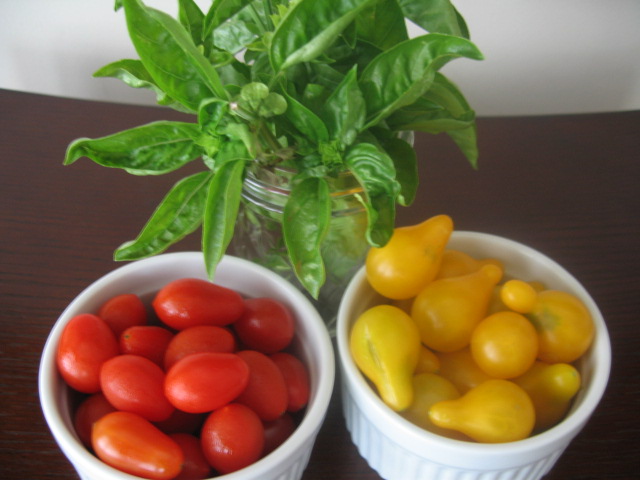 This salad is a colorful spin on the popular caprese salad, but adds a bit of pasta to take it from a starter salad to a side dish or light entrée.
This is a glorious alternative to those sad pasta salads in your grocer's deli case.  Overcooked pasta?  No thanks!  Globs of mayonnaise and pickle relish?  I'll pass!
There are endless variations on this recipe; trust me, I tried them all last night!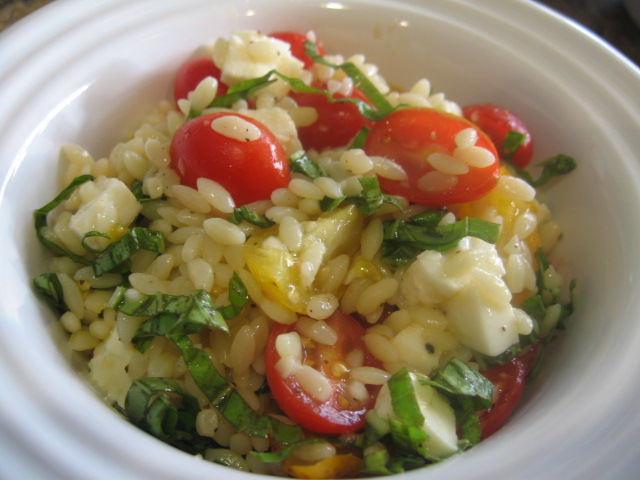 If you want a bit of acidity, add a drizzle of balsamic vinegar or a squeeze of lemon juice. Throw in some minced red onion, scallions, garlic, or even toasted pine nuts for extra flavor or substitute feta or even blue cheese crumbles for the mozzarella.
I personally prefer this simple preparation, tossed with just a bit of olive oil, seasoned with a generous amount of sea salt, and spiced with plenty of ground black pepper.  Too many ingredients just muddle up those clean summer flavors.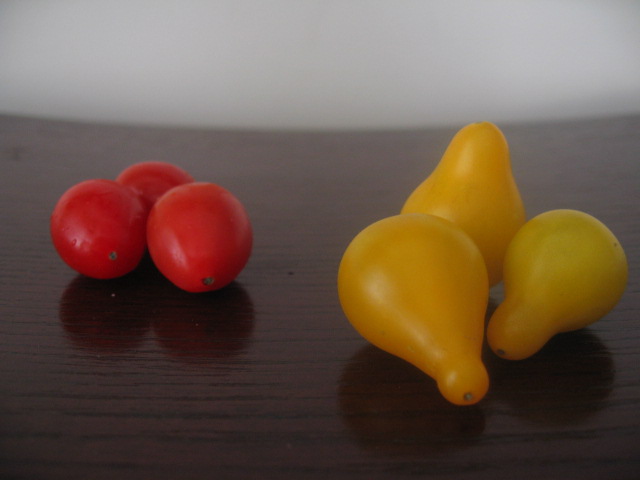 Tiny Tomato and Orzo Salad
1 cup uncooked orzo pasta
1 tbsp olive oil, plus additional if desired
Sea salt and freshly ground black pepper, to taste
1 cup red grape tomatoes
1 cup yellow pear tomatoes
½ cup or 5 oz fresh mozzarella, diced (or purchase the small pearls)
¼ cup chopped or chiffonade basil
Bring a pot of salted water to a boil and cook orzo to your desired doneness, 8-10 minutes for al dente. Drain in a colander and immediately transfer to a large bowl. Toss with olive oil while still warm and season with salt and pepper.
Any time you're dressing a pasta salad, do so while the pasta is still warm, which will allow it to soak up the most flavor. Allow to cool.
Meanwhile, cut grape and pear tomatoes in half or quarters, depending on size. Toss tomatoes, mozzarella, and basil with the cooled orzo, adding extra olive oil if desired. Season heavily with salt and pepper and serve.